Things able to make me smile seem to be in short supply today, but this did it: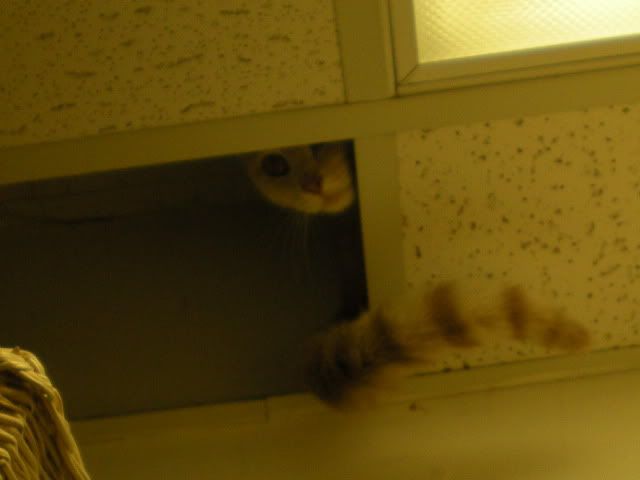 Ceiling cat at the store lives! I hadn't heard noises for a while, so I was wondering about him/her. Not only did I hear it, but ceiling cat even peeked down to see us. Now if only it would let us get it out of the ceiling, we'd all be happier. Lura tried to bribe it with some ham and cheese, but no luck yet.
Keeping myself busy lately. Noticed that I never did post some of the things I planned on.
( pictures from the past week or so... )