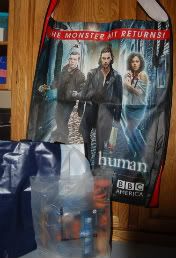 ...and my totebags have Things in them. Lots of things because Sue is fucking awesome (and adorable, can't forget the adorable) and I am spoiled. Wonderfully wonderfully spoiled. Even though I didn't get to go to Comic Con myself *sadface* she's come back with pics, vids, stories and prezzies (did I mention the prezzies?) so that I can pretend I was there. All without the excitement of days on a bus.
( PICTURES! PICTURES! )
In other, much smaller news, I HAVE KNIT AN IMPOSSIBLY TINY BEAR!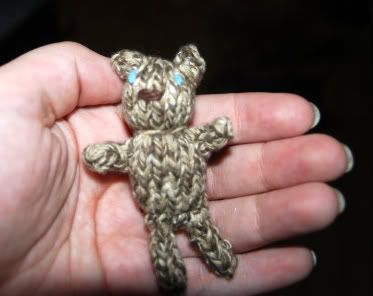 He has absolutely nothing to do with the awesomeness/adorableness that is my newly returned Sue, but I couldn't help but show him off.