So this was the first week of the Tour de Fleece, and I spun spun spun all week long. I have a giant progress post almost ready for tomorrow, but since I did manage to sneak a few non-spinning things in this week I decided to post them separate today.
Our excitement this week included our brand new Hedgie. I'm calling her Henrietta, BF is fighting the name but I'll win out. my major bargaining chip is that we have a dog named Charolotte and not Rory. Also, River is not a good hedgehog name. Spikes =/= curly haired, even if the cute but deadly applies to them both.
She's really settling in, and even figured out her wheel finally YAY :D
Here's a collage of our cute little baby for anyone I haven't forced to coo over her yet: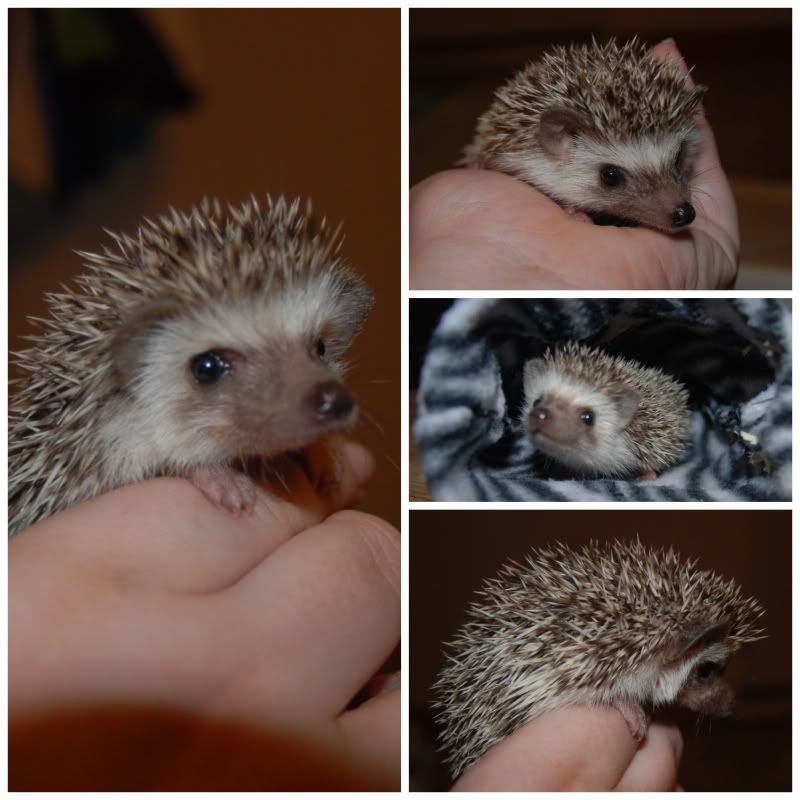 ~~
Also happy-making -  I've finally made some more progress on my cardi. I still have to do the 4" garter trim along all the edges (and figure out what the hell an Icord bind off is) but at least it's looking more like a top and the shoulder mods I made (to narrow them) worked perfectly.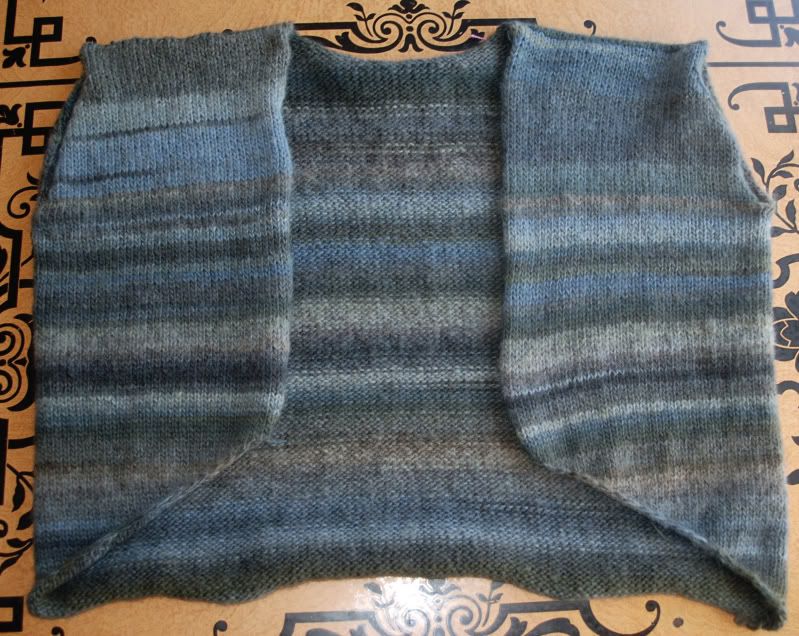 ~~
Under the heading of fun but tiring, was this afternoon that I spent at the Berry Farm with a friend and her daughter picking blueberries. NGL I am not ready for this heat, I was actually enjoying our below normal temps and the few rainy days! Looks like those are over though.
One thing did make me CRAZY at the farm - rows and rows of perfectly ready berries and they made us go nearly to the end of the fields to pick. Why?!?! It's like they hate my skin. Even layers of sunblock can only do so much!
Perfectly good berries-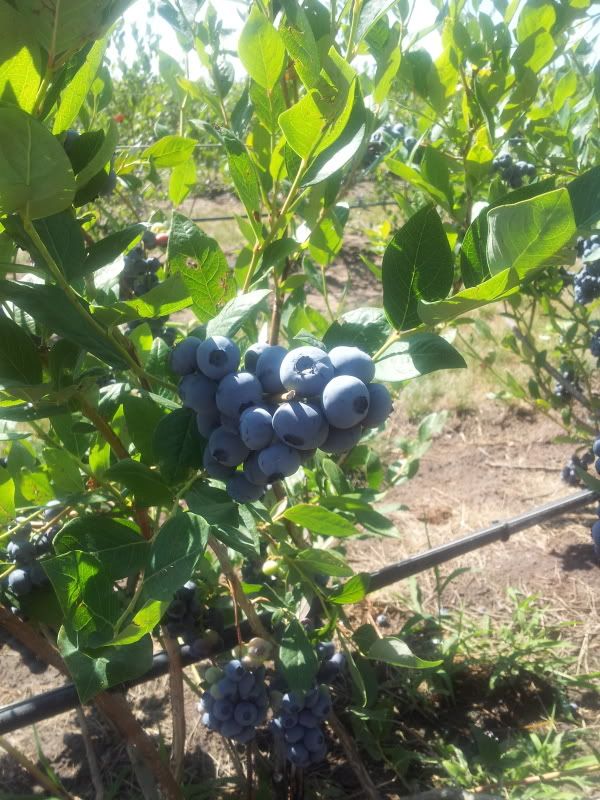 Friends getting away while I take pictures of said berries-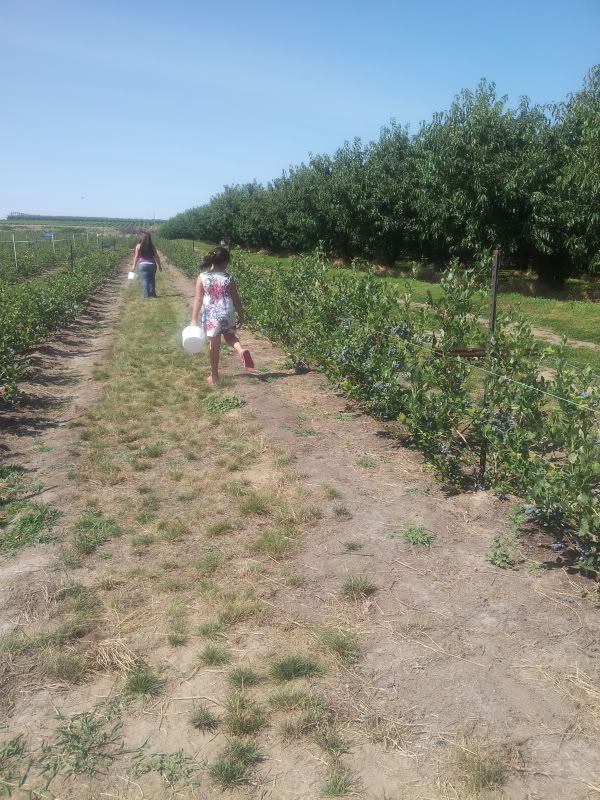 Where we started picking, looking back at where we came from. 
Aaaaaaaall the way back by the trees-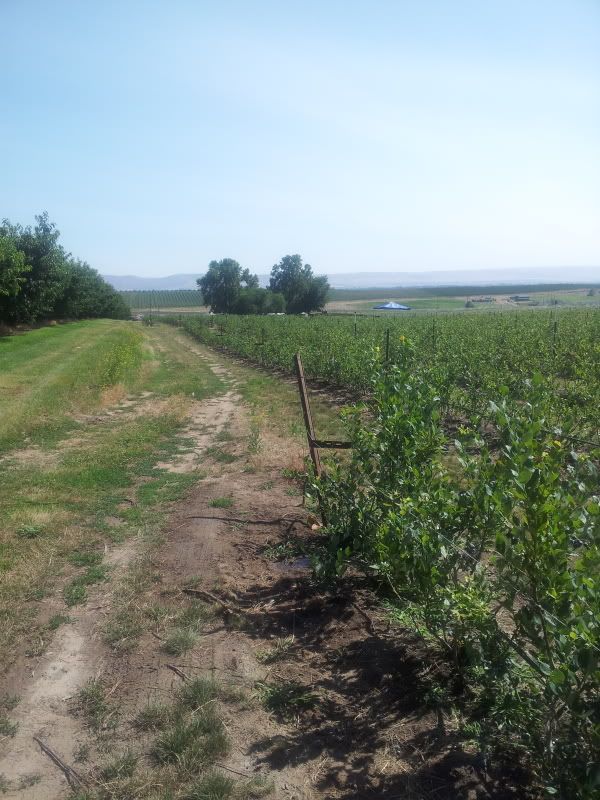 I feel like I earned this bowl of berries-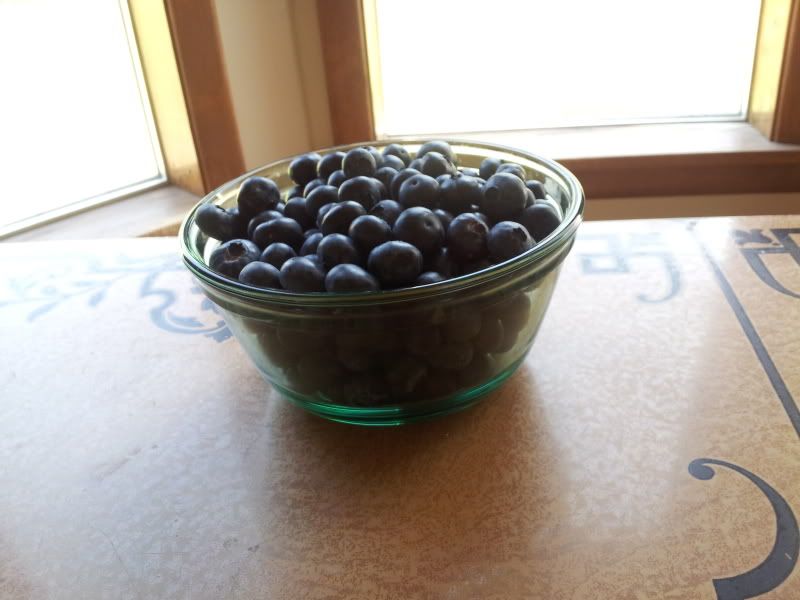 AND this fresh blueberry donut-
~~
Aaaaaand that was my (spinning free) week in review
(I was nice enough to save you the rant about the horrid neighbors setting off fireworks last night and no one but us caring. You're welcome)