Jun. 20th, 2012
02:12 pm

patelyne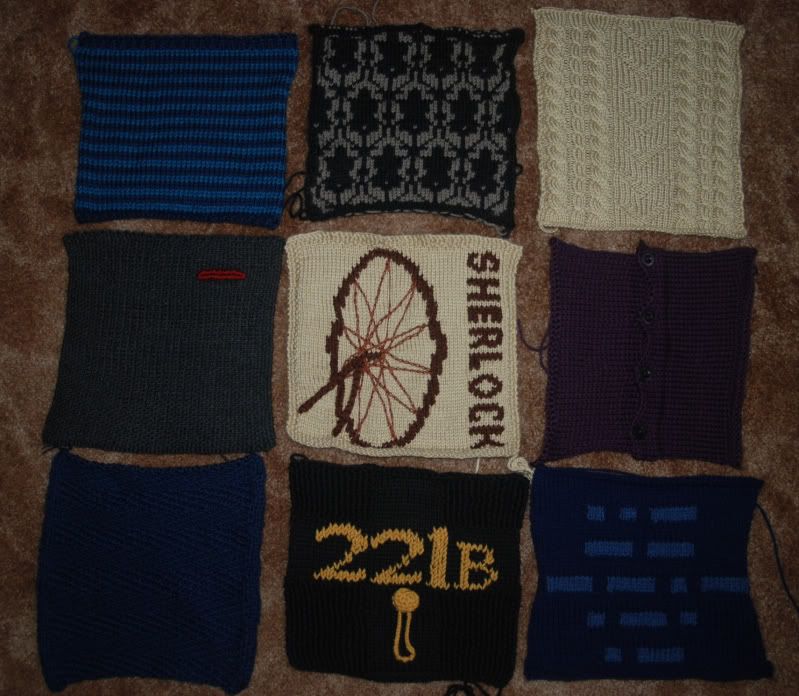 Last post ended with this teaser pic of the Sherlock blanket I'm working on, now I'm here to show off the bunches of photos and share the links that go along with it. All the links (like most of my knitting links) go back to Ravelry.
The KAL is being hosted at the
221b group here
and
here is the main pattern list of squares
that have already been done.
Since Rav doesn't have a way to link one project to multiple patterns, some people are making separate projects for each square and others have just put all the squares in one unlinked project. The easiest way to see them all is to search for
the 221bblanketkal tag.
Basically the Shlanket (member coined word for Sherlock Blanket, I like it) is a massive collaboration - a patchwork blanket nearly entirely member designed, each panel being 10 inches square. We hoped to continue for about a year, and have at least one square a month. What I've learned is that while we might be short on time, we knitters are never short on ideas! This has led to two squares (or more) per month, with a long list of ideas waiting in wings. Most relate to the BBC Sherlock series, but some canon squares are also on the list. At this rate we might end up with enough to keep us busy until the next series...which will only add to the list...this might go on quite a while. That's fine with me!
Three of the squares were
my design
.
My very first patterns ever, which is both exciting and terrifying -mostly exciting.
The Purple Shirt of Sex was one of the squares for May. That man is going to pop a button one day, I just know it.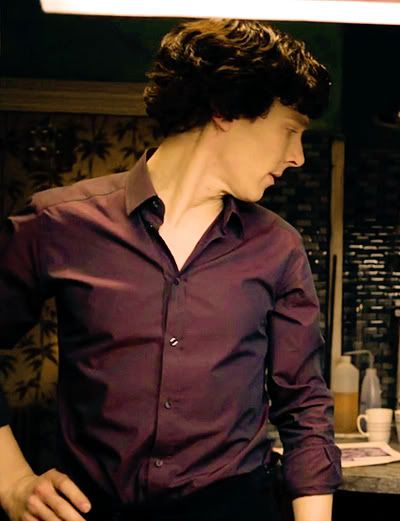 John's Stripey Shirt hasn't come up yet, but there are a couple Stripey squares out there already.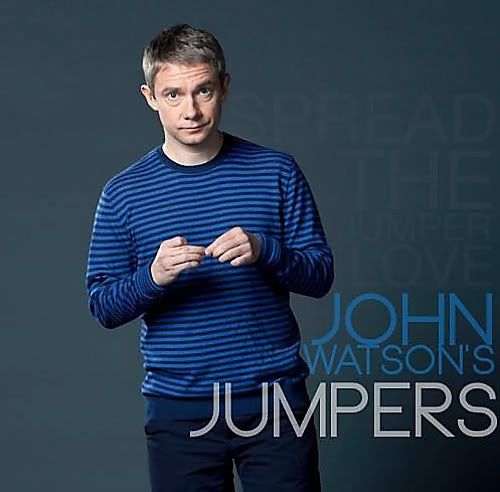 So far my London Eye square is all alone. I'm still waiting for some brave soul to attempt it, and hoping that I managed to write the pattern clear enough that they won't curse my name as they work on it.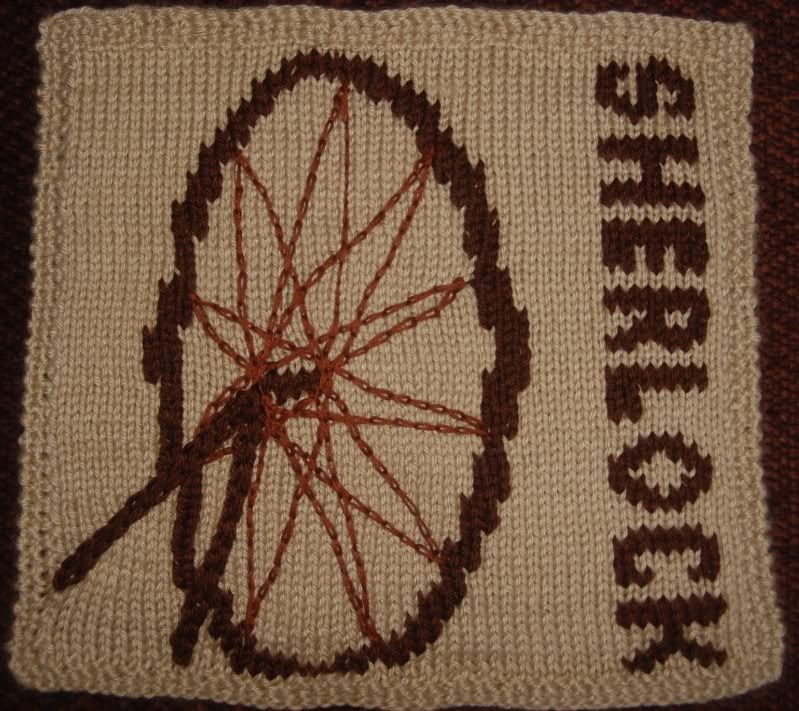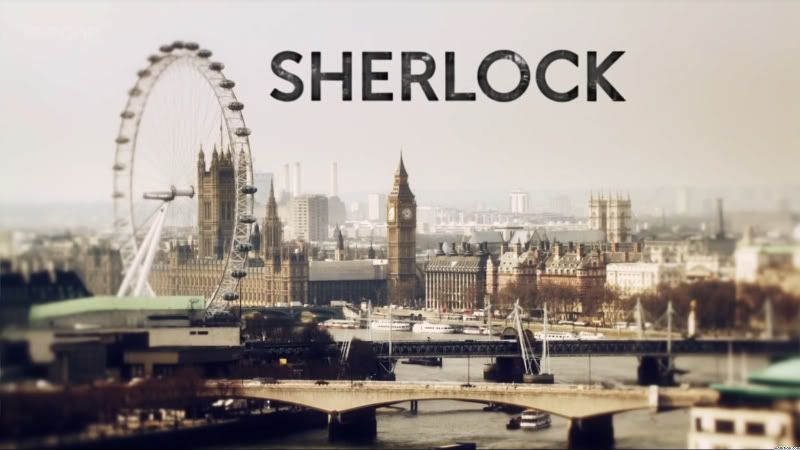 I wanted something to resemble the title screen, but attempting the complete skyline seemed overwhelming - Especially with only 10" to work with! I went with the Eye, because it is so instantly recognizable.
Now for the squares designed by the other members, and some handy dandy pictures of reference.
(Partly to help anyone not quite as show-obsessed as we are, and partly as an excuse to repost the pretty)
221b - The door square - Pretty self explanatory (I love that it has a cute little door knocker)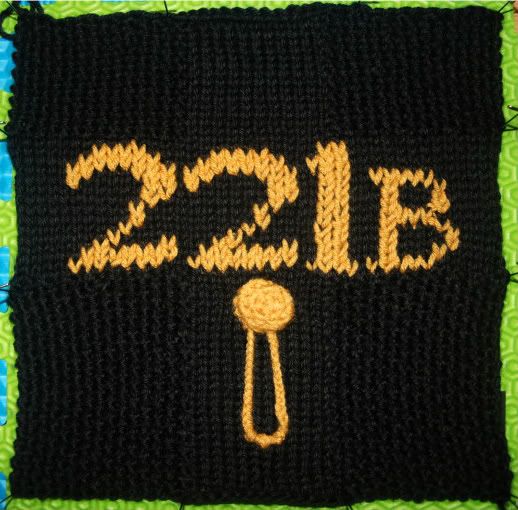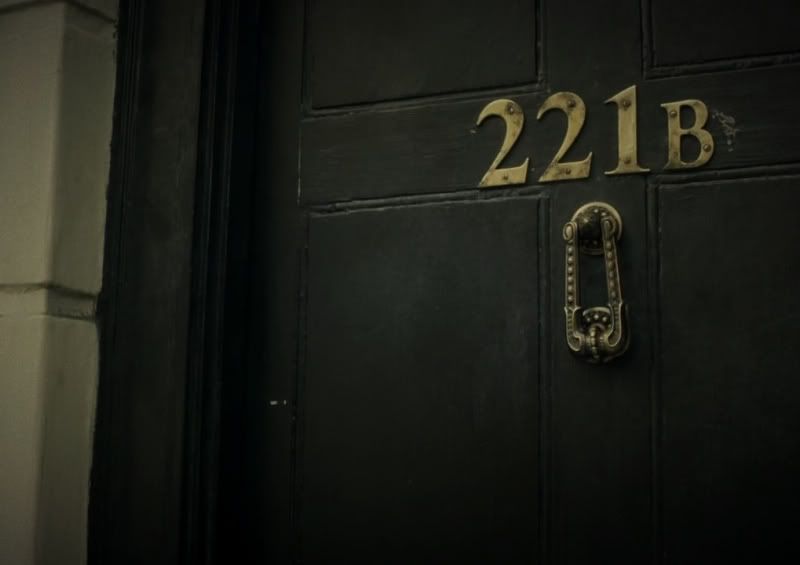 Sherlock's coat and his scarf. I loved the buttonhole detail on the coat. The stitch patterns made for crazy long knit times, but was totally worth it. These two squares were all about the texture, so here's a couple closeups -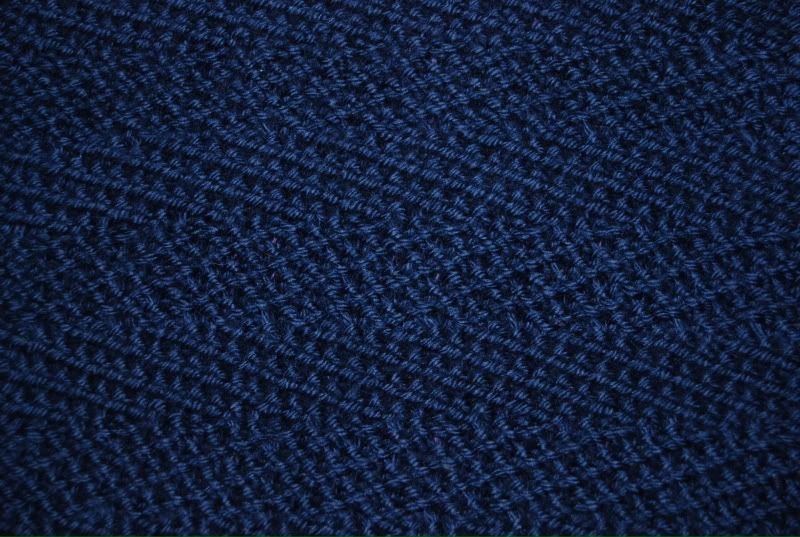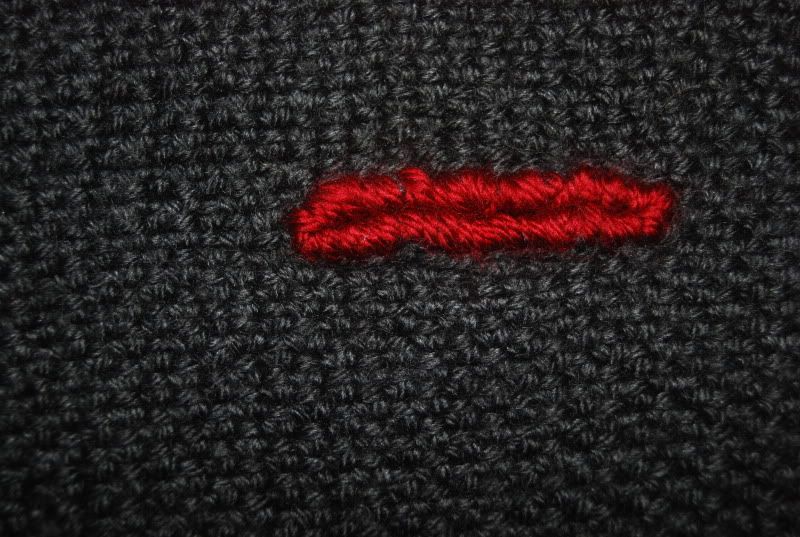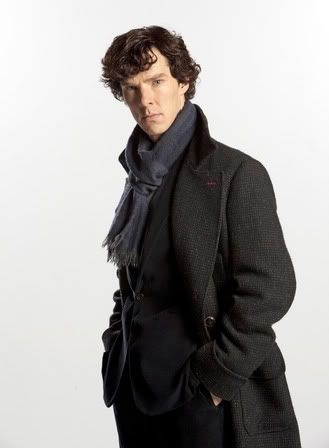 John's cabled jumper. You can't have a blanket without this square, it wouldn't be right!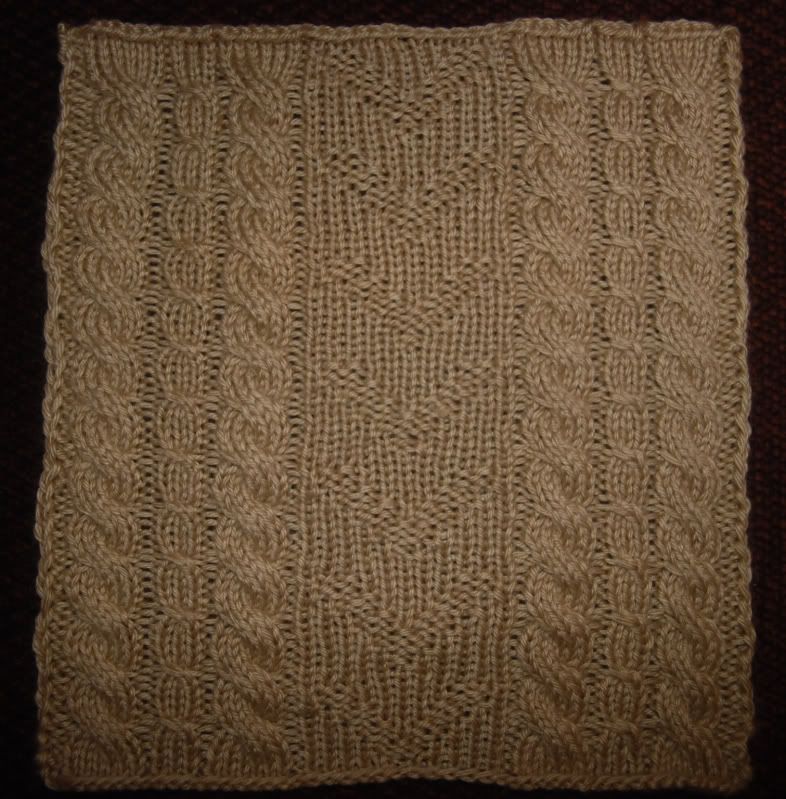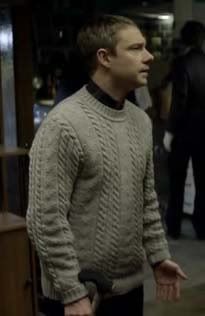 Wallpaper - I haven't decided if I can bring myself to break up the pretty and add the shot out smiley face.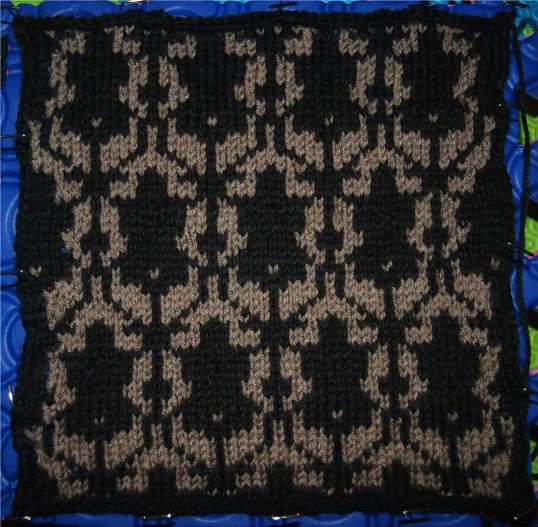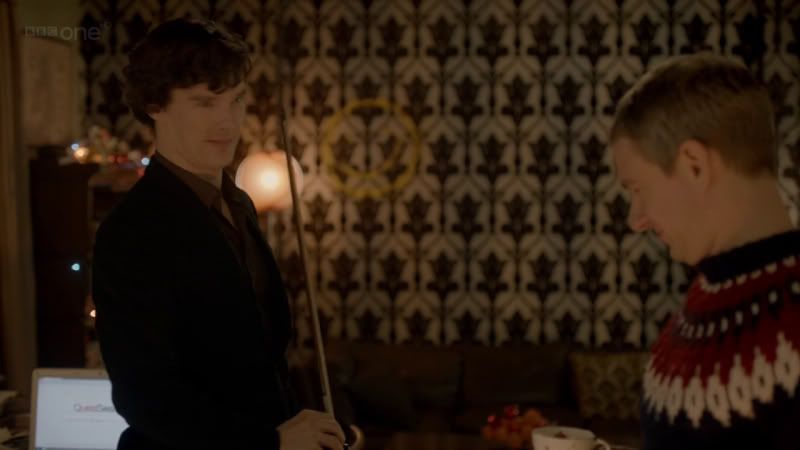 UMQRA - From the Hounds eppy, where John tried to puzzle out what he thought was a message in morse code. (spoiler - not so much lol)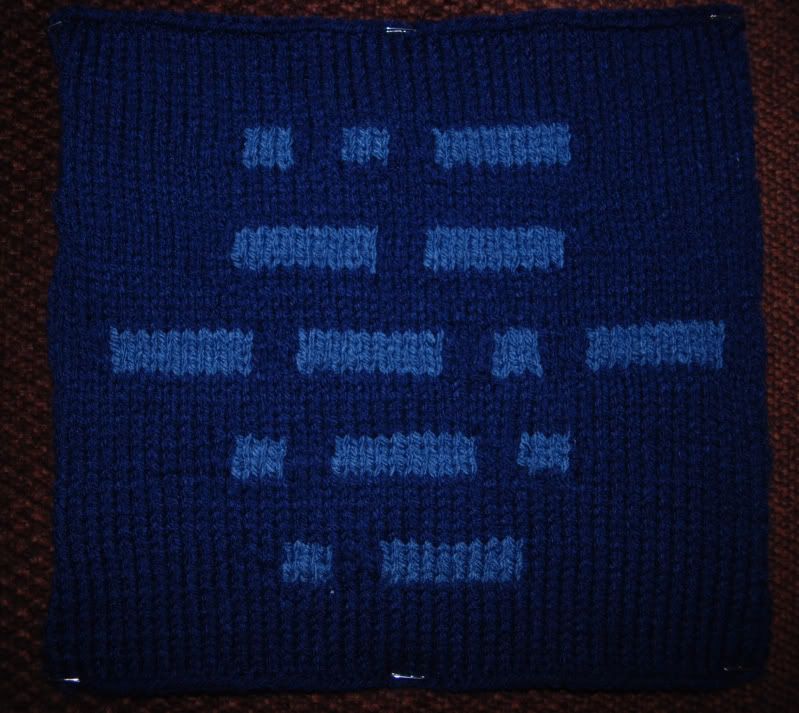 If you want links to any of the patterns they are in the notes section of
my project page
If you're interested in making your own blanket, feel free to jump on in. This is a great group, lots of fun and not so much pressure. You can plan on an epic sized blanket like me, pick and choose what squares to make, try your hand at a designing or just watch everyone else's blankets grow.
Don't worry about being behind, it's a relative.
After all I'm 2 squares ahead and three squares behind all at the same time!